UltraTrol® LN - Ready to Use - 1 x 10 mL
$

269.00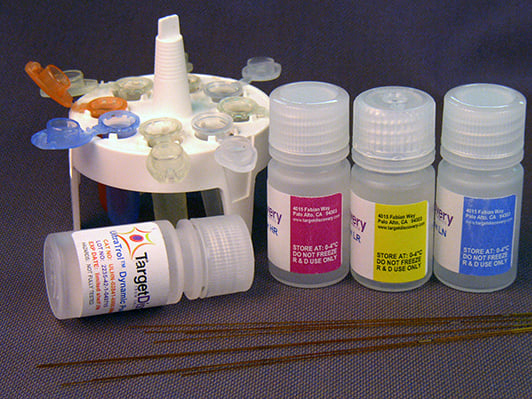 For capillary and microchannel separations, UltraTrol® is a line of dynamic pre-coating reagents that provide user-selectable (high or low, normal or reverse direction), precisely reproducible electroosmotic force and flow (EOF). UltraTrol dynamic pre-coatings provide this performance level independent of the user's selection of pH and buffer conditions.
The UltraTrol reagents' precise control of EOF is similar to the EOTrol® family of dynamic coatings, however UltraTrol is applied as a dynamic pre-coating that allows CE methods to be directly coupled with other analytical methods (e.g., mass spectrometry) and detection methods (e.g., low UV, electrochemical, refractive index, etc). UltraTrol Dynamic Pre-Coating reagents maintain their performance even after 60 min of separation without replacement over the pH range from 3 to 9.
This configuration of UltraTrol LN is presented as 10 mL of liquid in a 15mL plastic bottle, conveniently sized for easy access with a pipette tip.